Aprons
5 Apron Styles: From the full-body Bib with a quick-adjust neck strap to the Cocktail Apron and all sizes in between.
Extra-long, extra-wide apron strings for comfort.
Easy-care poly-cotton blend looks great right out of the washer and wears like iron.
Reinforced stitching.
All our own designs.
All made in the USA.
Browse our Aprons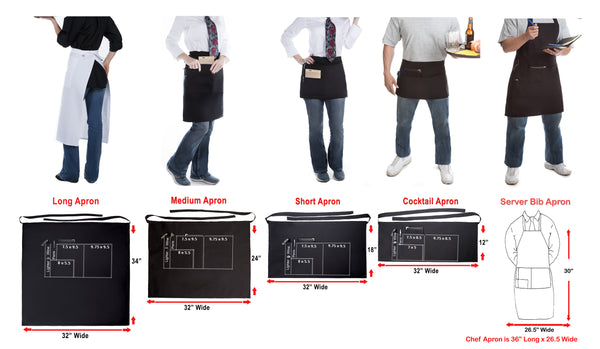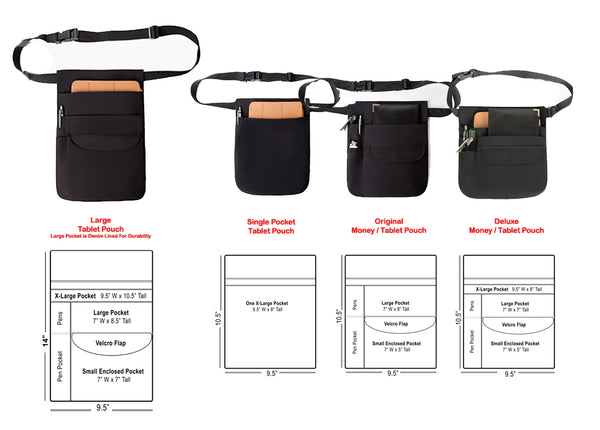 Tablet Pouches
4 Tablet Pouch Styles: These are all our own designs and all made in the USA. (Yes, you can buy cheap knock-offs of our designs. No, they aren't nearly as well-made.) Designed to make life better for anyone who works with tablets, laptops, handheld POS systems. There's one that is perfect for you.
Browse our Tablet Pouches